20 Minutes on the phone with debt negotiation expert, Charles J. Phelan
This is ALL information and no sales hype, Charles can help!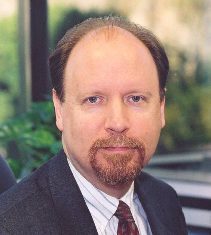 Consultation Ground Rules
1. This consultation is offered for the purpose of helping you determine if debt settlement is a good strategy for your financial situation.
2. I can't discuss specifics about individual creditors and what they will settle for, or provide free coaching on in-progress negotiations. Why? Because that's how I make my living!
3. The free 20-minute consultation applies only to UNSECURED debts like credit cards, medical bills, store charge cards, etc.
4. If your ONLY unsecured creditor is American Express, or this is your largest balance creditor, then there will be a $50 fee for the consultation.
CLICK HERE to order a consultation for American Express.
5. The free consultation does NOT apply to any secured debt, including auto loans, first or second mortgages, home equity lines of credit (HELOCs), or residual mortgage deficiencies after a foreclosure or short sale. If you would like assistance with a mortgage-related matter, please order the Mortgage Consultation.
How to Prepare for Your Free 20-Minute Consultation
In order to have a productive consultation and keep the call length to 20 minutes, please follow these simple steps before we talk:
Make a list of your creditor's names and amounts due.
Make a list of the questions you would like to ask us.
Submit the contact form below.
Email us at [email protected] with any remarks or comments that will help us understand your financial situation.
Please note that I do not schedule appointments for the free consultations, but generally do call within one or two business days (Monday through Friday only) once you've submitted your request.
Thank you for visiting zipdebt.com, I look forward to speaking with you soon.
Best Regards,
Charles J. Phelan
The Debt Negotiation Coach™