Debt Settlement After Dismissal of Chapter 13 — A Case History
The potential benefits of debt settlement after dismissal of Chapter 13 are huge when it comes to handling unsecured creditor claims. Below I will present a real world example that perfectly illustrates the difference in outcomes between settlement and Chapter 13. Through negotiated settlements, a plan that originally entailed repaying 100% of the unsecured debts resulted in the client paying approximately HALF of that amount. That included negotiation service fees!
Here are the case basics: Due to major disruptions in income along with a surge in medical expenses, Paul had built up a large amount of credit card and personal loan debt. At the time he filed his Chapter 13 petition, Paul had four credit cards and three personal loans that added up to $130,542. He did not include any secured debts (such as mortgages or auto loans) in his plan filing.
The court set his plan payment at a whopping $2,222 per month for 60 months, for a total repayment of $133,320.
Take a look again at those figures! $133,320 is greater than the amount he owed at $130,542. This means that all the unsecured creditors would have received 100% on their claims!
How Does It Make Sense to File Bankruptcy and Still Repay 100%?
Paul paid more than $15,000 into his Chapter 13 bankruptcy plan. But then he found that such a huge monthly payment was just not sustainable over the long run. Too many unplanned costs kept coming up, expenses that the court didn't take into account when creating his plan.
Paul sought financial backing from a family member to fund settlements. Then he made the decision to voluntarily dismiss his Chapter 13 case. Exiting the bankruptcy, Paul owed a remaining $115,454 in unsecured claims. His solution was debt settlement after dismissal.
Working with me as his negotiation partner, Paul and I were able to settle all seven of the outstanding creditor claims. Instead of having to pay $115,454, Paul paid $44,984 to his creditors in total. That's an average settlement of 39%, or 39 cents on the dollar.
We're talking about a savings of more than $70,000! That's huge!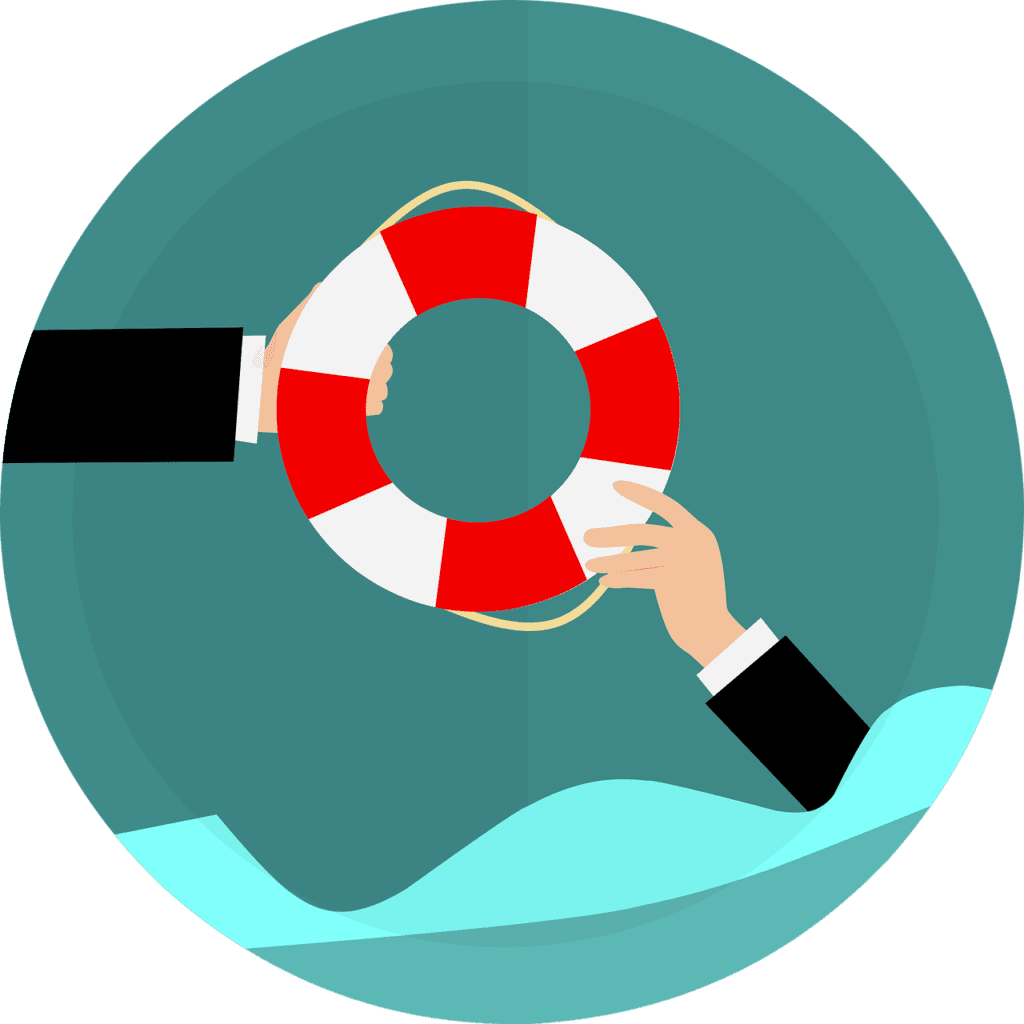 TECHNICAL NOTE: For folks truly interested in the nuts and bolts of this process, for the seven accounts that required negotiating, three were still owned by the original banks that issued the credit cards. Another credit card balance was sold to a debt buyer. And three cash loans from two separate original creditors were both sold to that same debt buyer. So we ended up dealing with three banks and one debt purchaser on four accounts.
Debt Settlement after Dismissal of Chapter 13 Worked Great!
What about debt negotiation service fees? I charge 20% of the savings achieved in the settlement negotiations. The fees in this case worked out to $14,094. Paul's total paid out across the project was $59,028, instead of $115,454.  
That's still an amazing 51% even after fees are accounted for. So even with fees included, Paul still paid about HALF of what he would otherwise have had to pay had he stuck with his Chapter 13 plan payments. The approach of debt settlement after dismissal proved to be a great decision!
I couldn't do anything about the $15k Paul had paid in the first months of his Chapter 13 plan, but once he retained my services to settle the debts after dismissal, we were able to work through our settlements to reach the above results.
What about lawsuits after dismissal? Since we worked quickly to negotiate settlements, not one single follow-up lawsuit was filed against Paul.
Another very important benefit? TIME! Paul had been in his bankruptcy case for about a year, so he had FOUR YEARS more to go. We settled everything within SIX MONTHS of starting the settlement process. From Paul's point of view, that meant he had a THREE-AND-A-HALF YEAR HEAD START on getting his financial life back under control again.
Sound good? I wish I could help everyone faced with a difficult Chapter 13 bankruptcy dismissal, but the truth is everyone's case is different. On the next and last page in this series on Chapter 13 bankruptcy dismissals, I will walk you through a full understanding of what situations I can help with.