Learn the Truth About Your Debt Elimination Solutions, Do It Yourself, & Save $1,000s!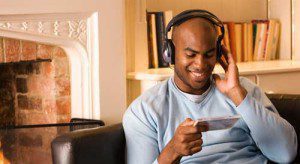 The difference between success and failure when negotiating debt settlements is TRAINING and COACHING. Many consumers go it alone when dealing with their creditors because they can't afford to pay the steep fees that debt settlement companies charge (often 20% or more of the total debt). With Charles Phelan's Do-It-Yourself Debt Negotiation Training & Coaching Program™, now you can achieve professional results at do-it-yourself prices. Step One of our program is TRAINING, which you can accomplish in the comfort and privacy of your own home or car by listening to the Debt Settlement Success Seminar™.
QUICK OVERVIEW of the Debt Settlement Success Seminar™
The Debt Settlement Success Seminar™ is an intensive and ultra-informative seminar recorded in MP3 audio format for fast download. There is a total of eight hours of recorded material on 28 audio tracks, information that you simply will not find anywhere else. A workbook accompanies the audio to enhance your understanding of the techniques covered in the seminar. We've also included all the forms and letters you need to get started right away. This is all insider information designed to help you get right to the job of tackling your debts without paying stiff fees to third-party debt companies.
The Debt Settlement Seminar is included in all our ZipDebt Do It Yourself Programs!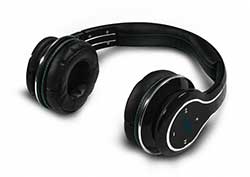 Debt settlement is a constantly changing business. We've had many copycats and imitators since publishing the original version of the seminar in 2004. But NOBODY has more experience than us at coaching consumers to settle their own debts. We've built all that experience into the current version of the course, and all three program levels include a Telephone Strategy Session to review your specific situation. Get the help you need and deserve. State-of-the-art training PLUS coaching makes the difference!
What You'll Learn From the Debt Settlement Success Seminar
Tracks 5 & 6:  How all of the various debt elimination programs actually work (versus the marketing hype).
Track 3:  How much your debt load is REALLY costing you — guaranteed to shock you!
Track 9:  How to make the collection process work to your advantage.
Track 10:  Why sending a Cease & Desist letter to a creditor is one of the worst things you can do. Caution! Plenty of so-called "experts" still recommend this obsolete technique.
Track 4:  A simple yet effective budgeting system designed to help you eliminate your debts and stay debt-free forever.
Track 7:  Which popular debt elimination program is a SCAM to be avoided.
Track 8:  How to figure out EXACTLY which debt elimination approach is best for your situation by performing a few simple calculations (this proprietary technique alone is worth the seminar price).
Track 10:  Why the Do-It-Yourself approach to debt elimination is not only cheaper, but BETTER than hiring a pro!
Track 5:  How to eliminate your debts without ruining your credit in the process through debt roll-up.
Track 13:  How to deal with ALL different types of debts, including credit cards, credit lines, personal loans, store cards, medical bills, repossession deficiencies, and many more.
Track 12:  How to completely eliminate your unsecured debts while actually DECREASING your monthly debt payments.
Track 9:  How to time your settlement offers to credit card companies to practically guarantee they will accept your offer.
Track 15, 18, & 21:  How to avoid harassing phone calls from creditors.
Track 19:  Exactly how to present a settlement offer to your creditors.
Track 13:  Exactly how to determine what offer you should make to which creditor.
Tracks 22 & 23:  How to deal with collection agencies and collection attorneys, or stop them dead in their tracks if you're not ready to deal with them yet.
Track 26:  How to make sure the creditor doesn't hassle you after you've closed the deal.
Track 20:  The best way to make the payment on your settlement.
Track 11:  Why you should get rid of debt NOW, and not worry about your credit score until you're debt-free.
All the forms and sample letters you'll need are included!
The Debt Settlement Success Seminar™ is a COMPLETE solution to your debt problems.
We've thrown everything including the "kitchen sink" into this course. So you'll be getting all the benefit of our years of professional debt negotiation experience packed into this incredible set of audio tracks and manual! When you're done listening, you'll know more about debt and how to get rid of it than most of the bill collectors and creditor representatives out there.
For every $10,000 of unsecured debt you owe, the Debt Settlement Success Seminar™ could save you $5,000, $6,500, even as much as $8,000!